24/7 prayer events are for all people and all ages, find out more about the prayer room here. You can also join the 24/7 facebook group.
Anyone from the area, Nation and Globe is very welcome to join in as we praise, worship & pray.
---
Weekly Calendar:
Daily 'Pre-work Prayer' (Monday – Friday)

Monday – Friday @8am: Zoom ID: 816 2601 1199, Password: 066240
https://us02web.zoom.us/j/81626011199?pwd=iqITR9-fQ4tcwD444IDoYLxfMiDZBw
Same Zoom code each morning.
Friday's we do Communion at 8am.
---
Fridays on Zoom @7:00-11:00pm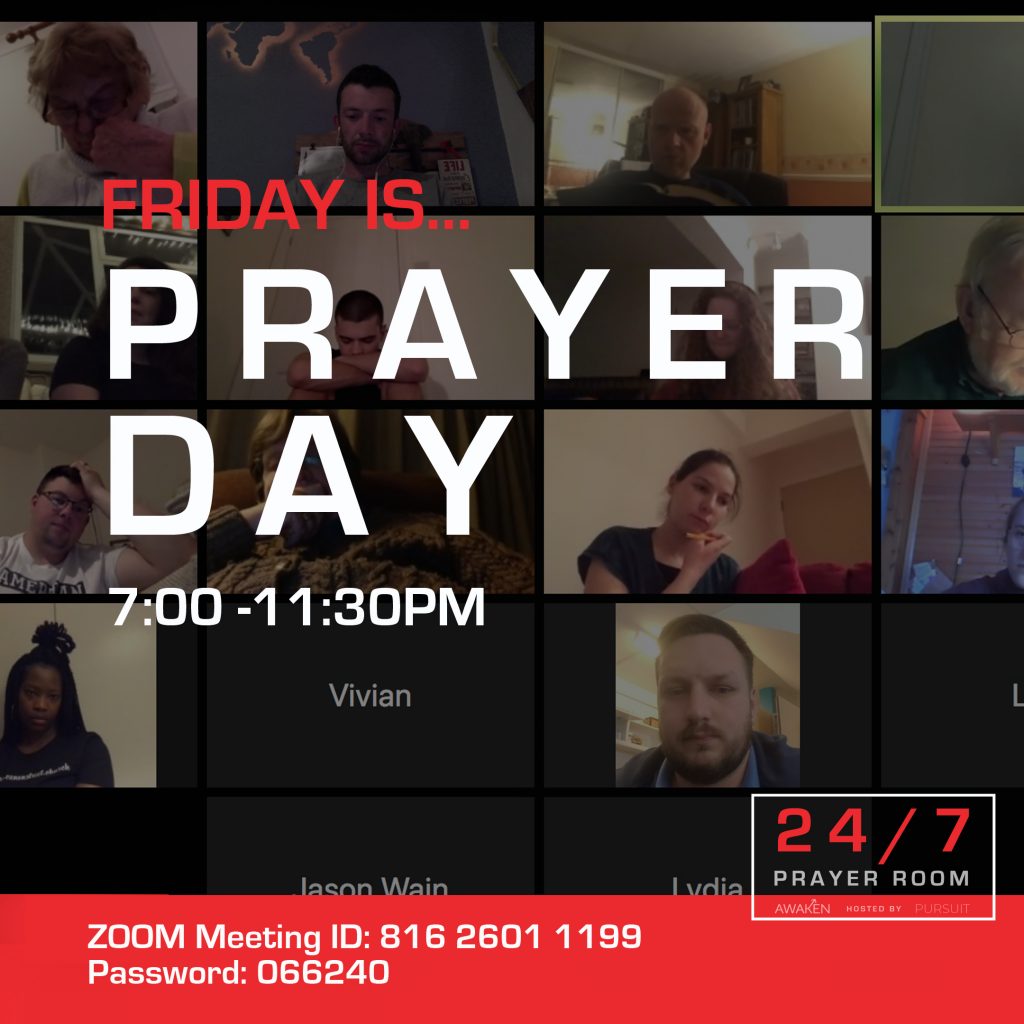 ---
Pursuit is a call to gather the County to pray and worship with prayers from various churches across the region.
---
Occasional special broadcasts on Facebook & Youtube @8:30pm. A mix of interviews and prayers, we'll post the dates, people/charities and themes.