---
FUTURE DATES: Where we are this Winter
---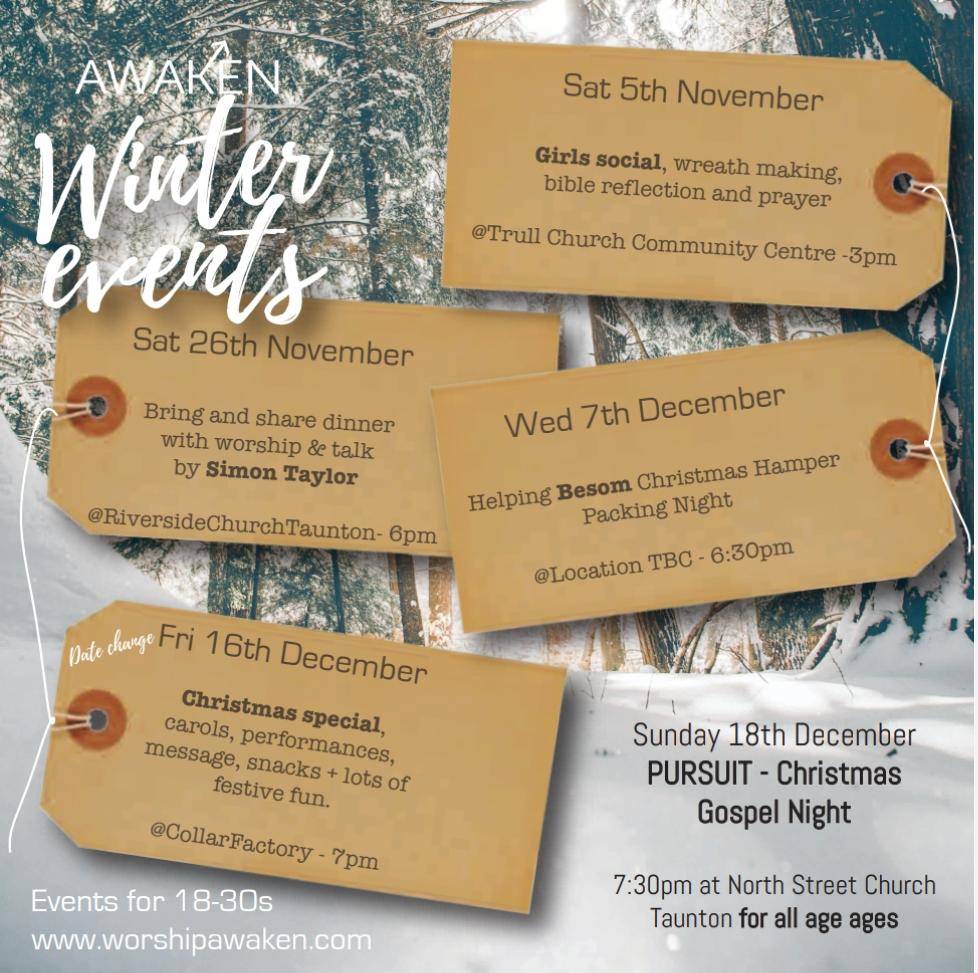 ---
Join us as we celebrate Christmas with lots of music, fun and Christmas spirit!
At the Collar Factory, Taunton.
---
Carry the Love Tour 28th January 2023
All details TBC
---
---
PAST EVENTS
Saturday 26th February @7:30pm – Circuit Riders 'Carry the Love' Tour 2022 in Taunton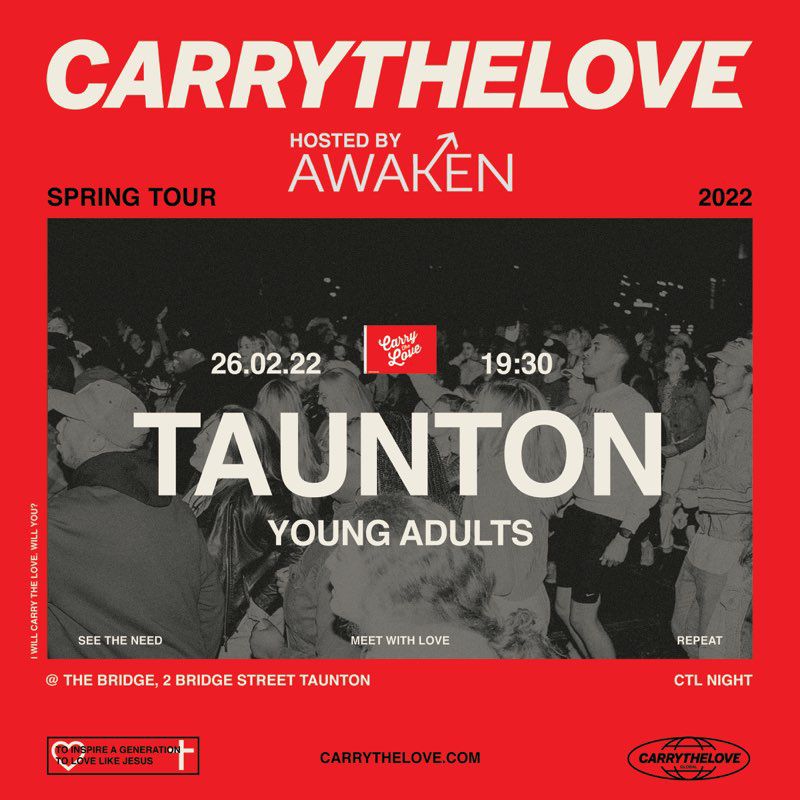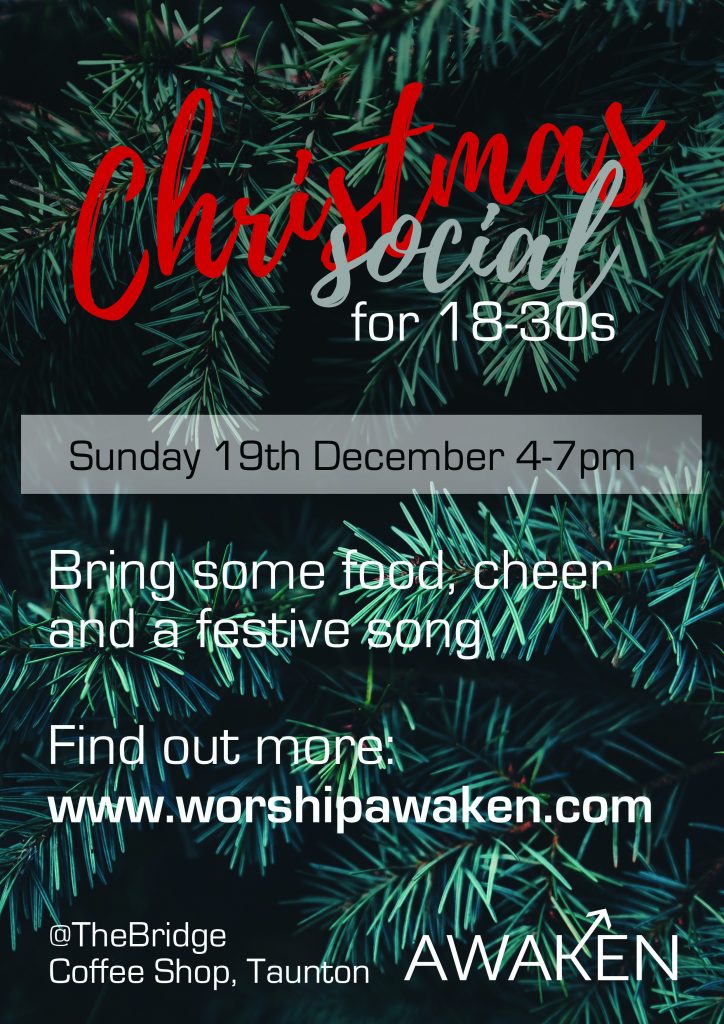 ---
Supporting Student & Young Adult workers in the Somerset area – (29th November 2021)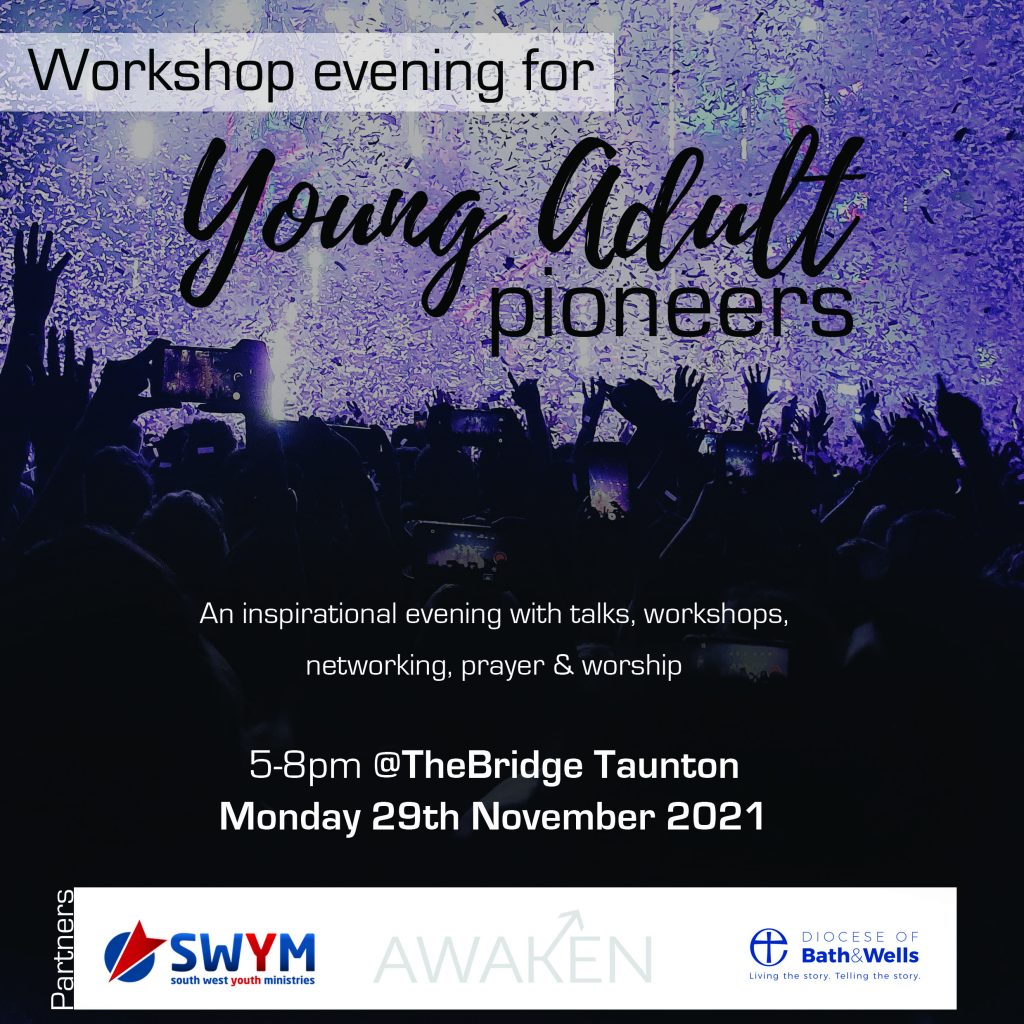 31st July – Awaken Festival
The festival day ticket can be booked below (10am-10pm on Saturday 31st). Visiting guests from South West and beyond with lots of worship, activities, Q&A, talks, food, drink & prayer tent. Limited capacity for event so book soon if you are coming, some food tickets also still left.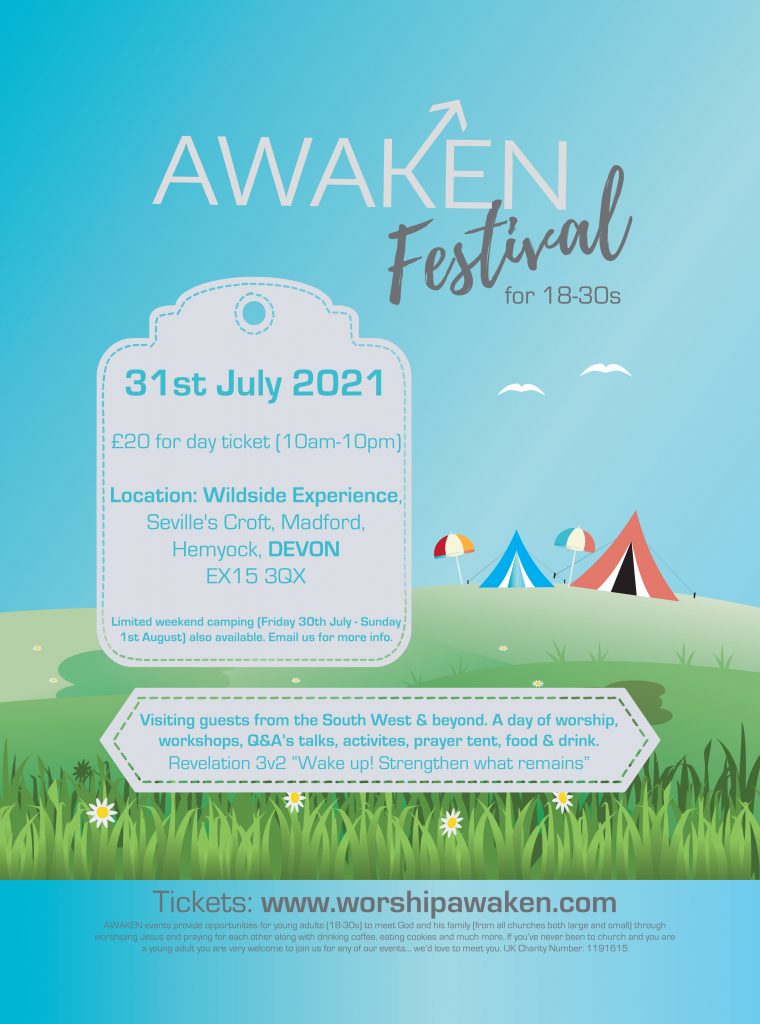 ---
9th- 12th September 2021 –AWAKEN camp
---
Circuit Riders/Carry the Love @AWAKEN Worship Night February, Saturday 8th 2020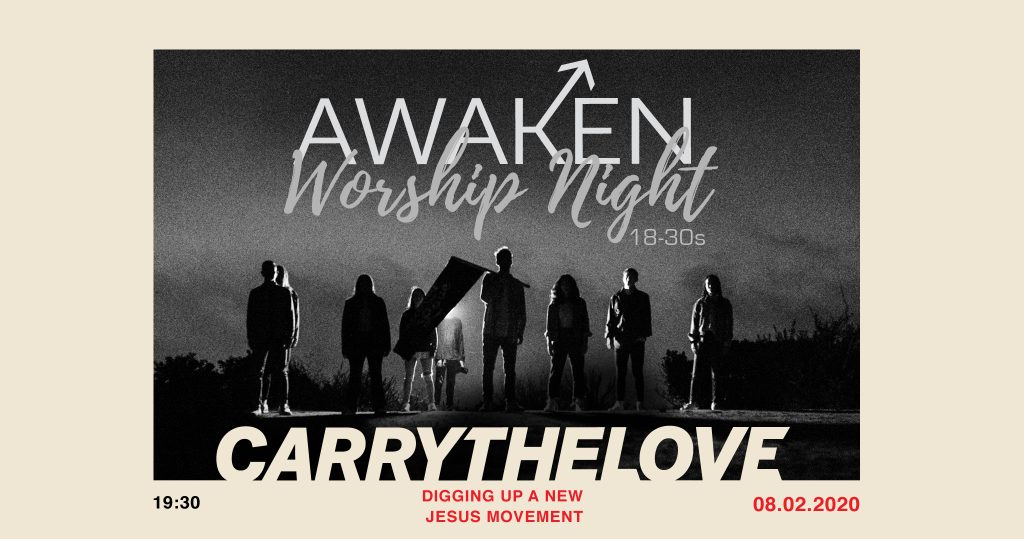 ---
Orphan No More @ AWAKEN Worship Night March, Friday 13th 2020
---
AWAKEN Mission trip with Jesus Culture – Romania April 16th – 19th 2020. – POSTPONED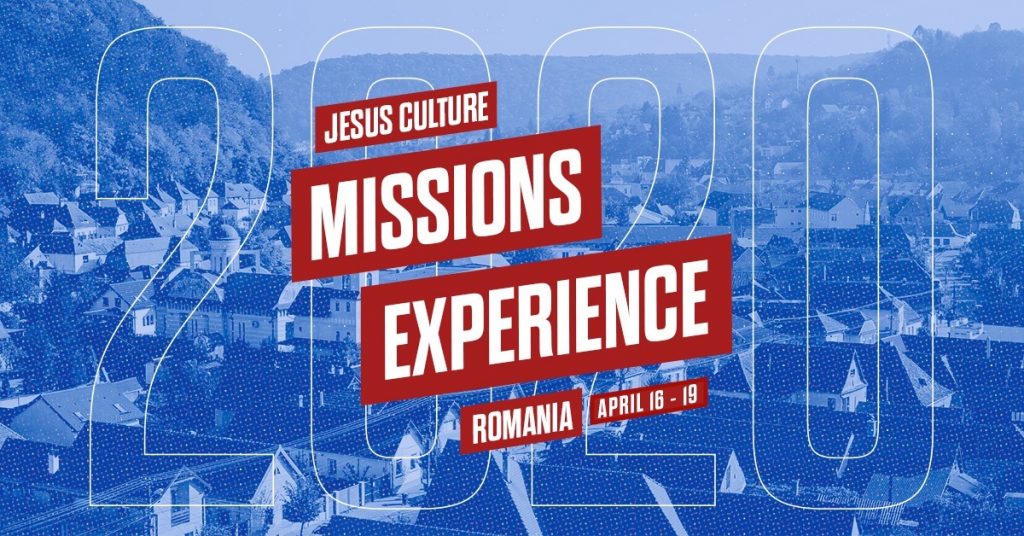 We're excited to be taking a group of young adults from the West Country to Romania for a short mission trip with Jesus Culture you can find out more here. It's £300 which includes most of the expenses apart from flights. Message AWAKEN on facebook to book your place on our team. Please let us know if you are coming by Jan 10th 2020.
---